Ali Sadpara rescued by Pakistan Army?Claim is false as search team confirmed no progress made in quest to find missing climbersKARACHI:
Meanwhile Social media posts and several news outlets claim that renowned Pakistani mountaineer
Ali Sadpara has been found alive by a rescue team led by the Pakistan Army.
The claim is false as his family confirmed that no headway has been made in finding the climbers who have been missing for over a week now.
Contact with Sadpara, along with two other foreign climbers, Iceland's John Snorri
and Chile's Juan Pablo Mohr, was lost as they tried to climb K2 on February 5.
The world's second highest peak at 8,611m (28,251 feet) and also reputedly the deadliest, is notoriously difficult to climb in the winter season.
Pakistan military has used a high-altitude C-130 aircraft and infrared technology to spot
possible shelters on the peak, but to no avail so far.
However, On February 15, a UAE-based media organisation Soch Media tweeted a picture
of Sadpara with a caption:"Muhammad Ali Sadpara has been rescued alive by the Pakistan Army after 216 hours."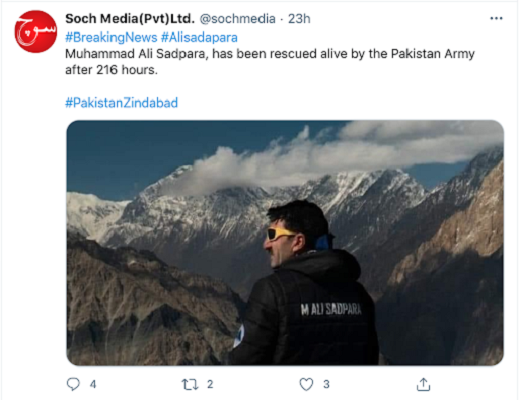 Gurualpha, a local news outlet, also published an article claiming that Sadpara had been saved by Pakistan Army.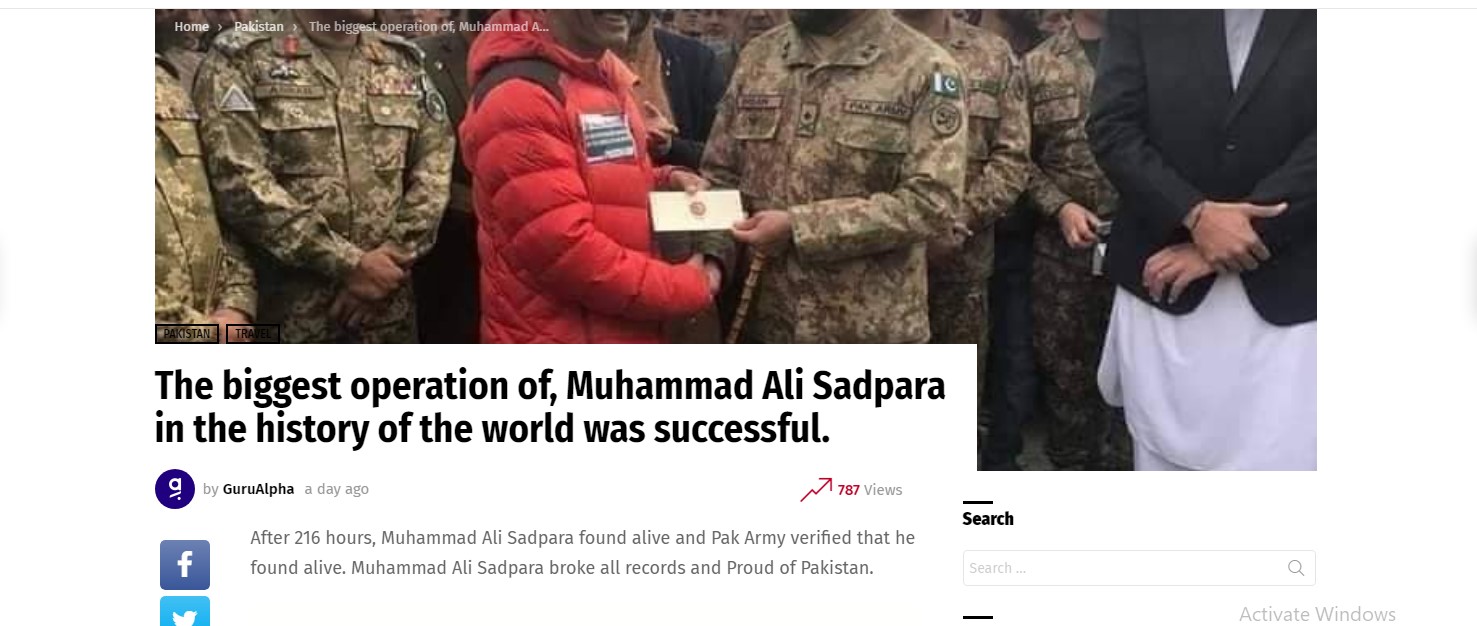 Also A YouTube video posted by New Global Facts, which has been viewed over 88,000 times,
claimed that the mountaineer had miraculously been found.